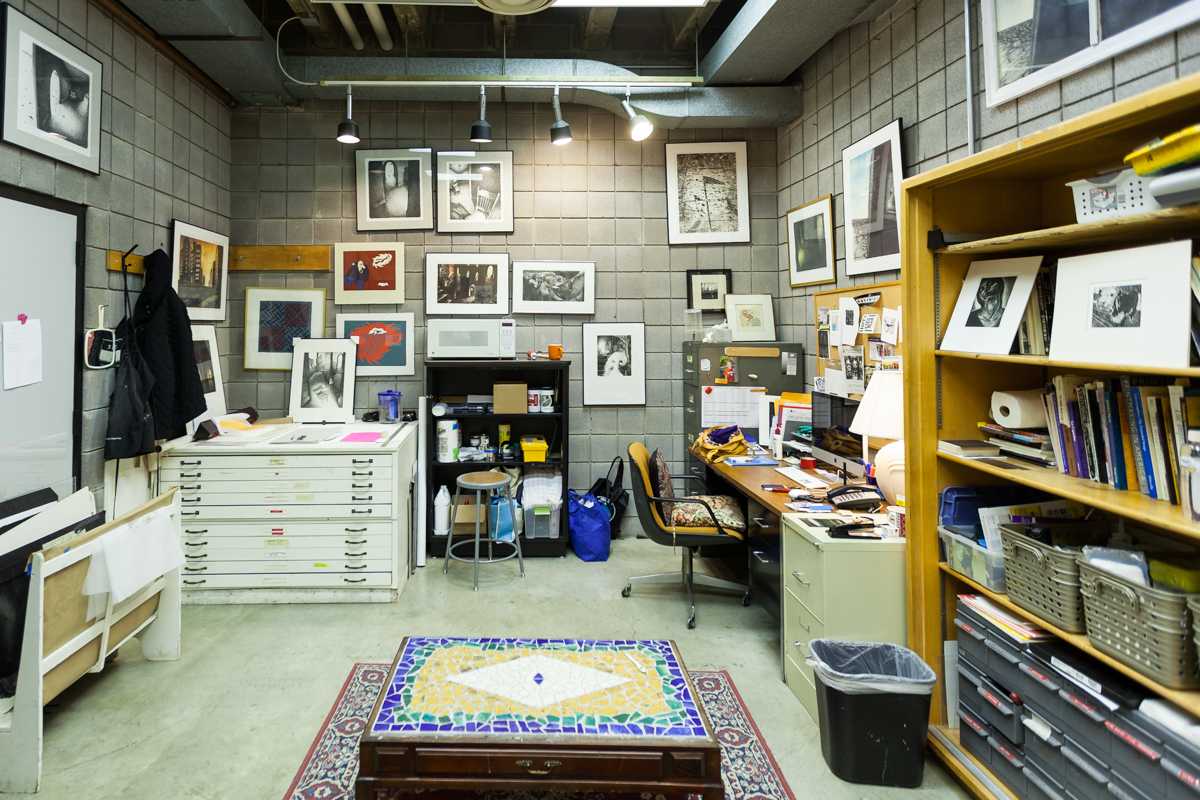 Finding this office is no easy feat as it seems to be a closet tucked into the corner of a classroom, however this closet is oversized and perfectly organized and has been an office for over two decades.
Andrea Knarr, the printmaking coordinator, loves her office where it's at, as it serves as an extension of her classroom, with half of it seemingly belonging to the students.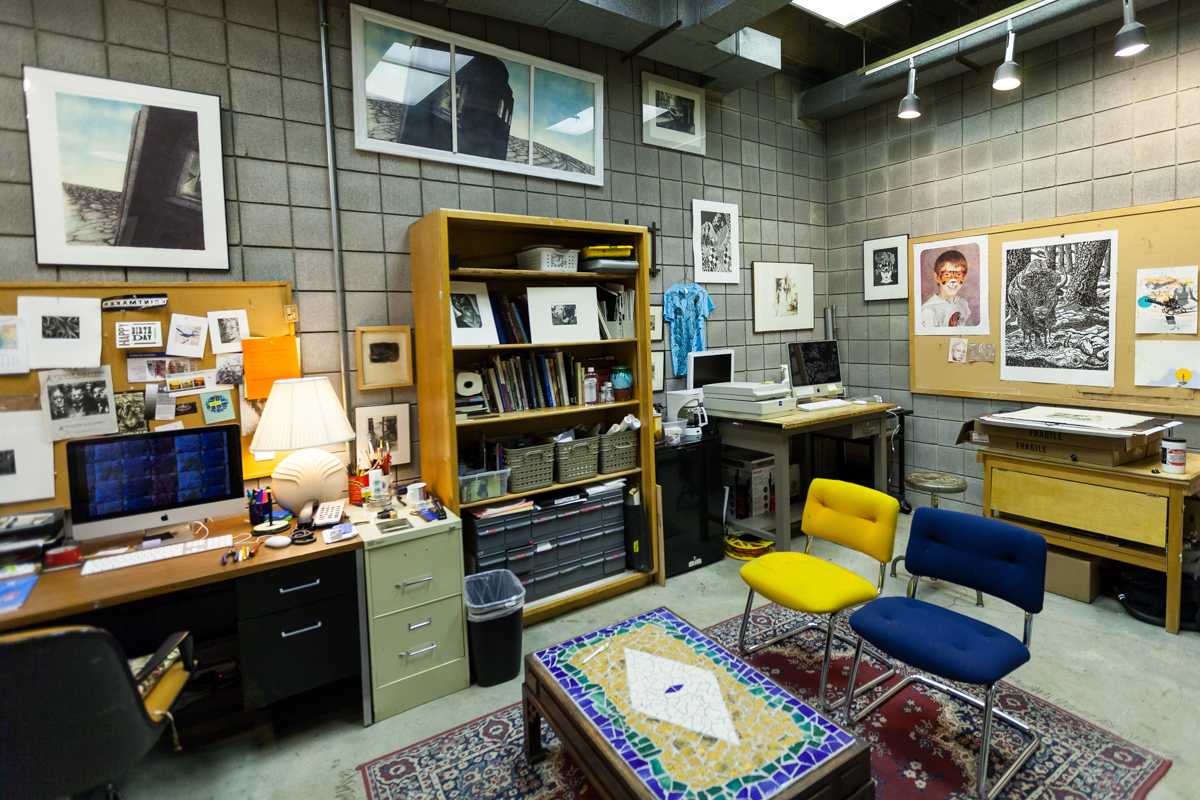 "It's not just my office, it's shared with students, which makes me happy," Knarr said.
While the nameplate at the door says the office belongs to Knarr, the bookshelf with several resources, the computer and all of the screen-printing ink in the corner beg to differ.
"I like to have a library here for students so they can come in here and sit down and we can talk about what their imagery is," Knarr said. "Also, I like to look at the artwork that's been done in here and I like the students to look at it, so it's a combination of everything and the students use that half of the room really as their computer lab."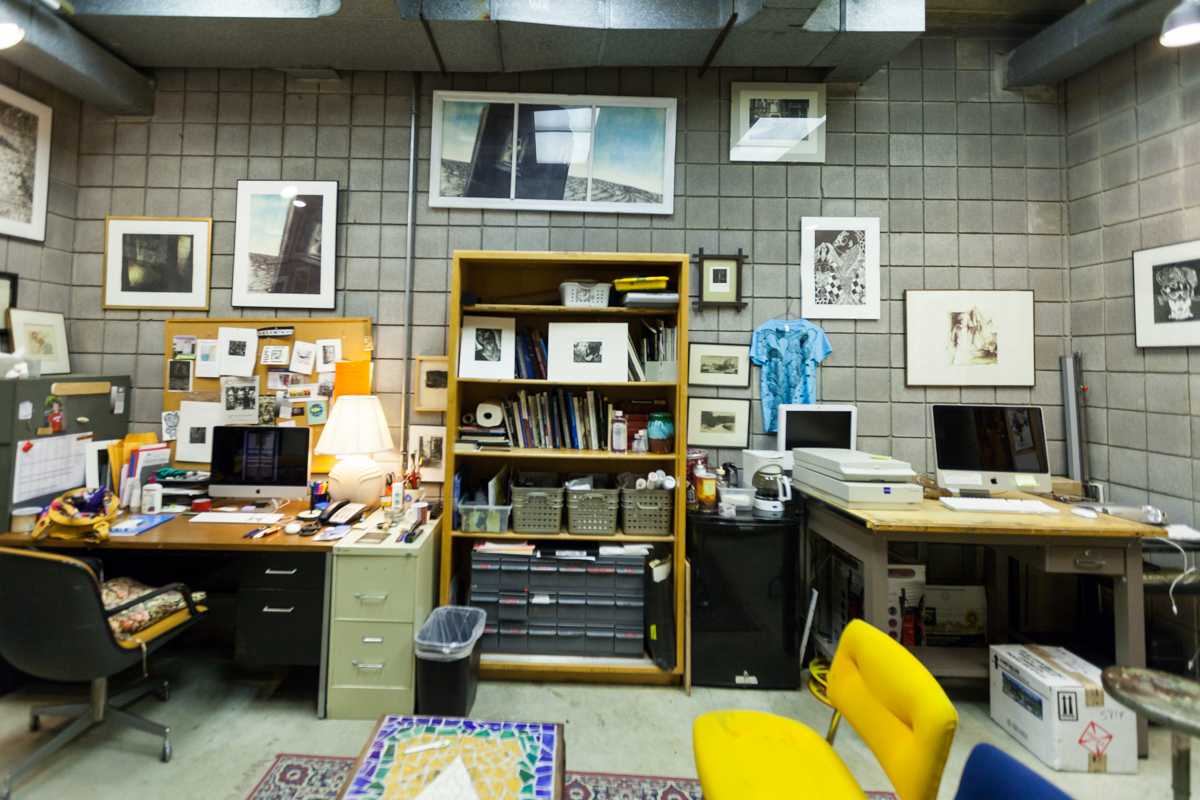 Knarr's favorite part of her office is the fact that her students can so easily access it.
"My students are in here and we can sit here and talk and they can feel comfortable," Knarr said. "I like that it's open and I like that during class there's another place for them to work and it's an open space to talk, but more private than the class."
Retiring at the end of the academic year, Knarr has spent her second career teaching at NKU for 27 years while being in this particular office for 23 years. The oldest thing in the office Knarr says is her.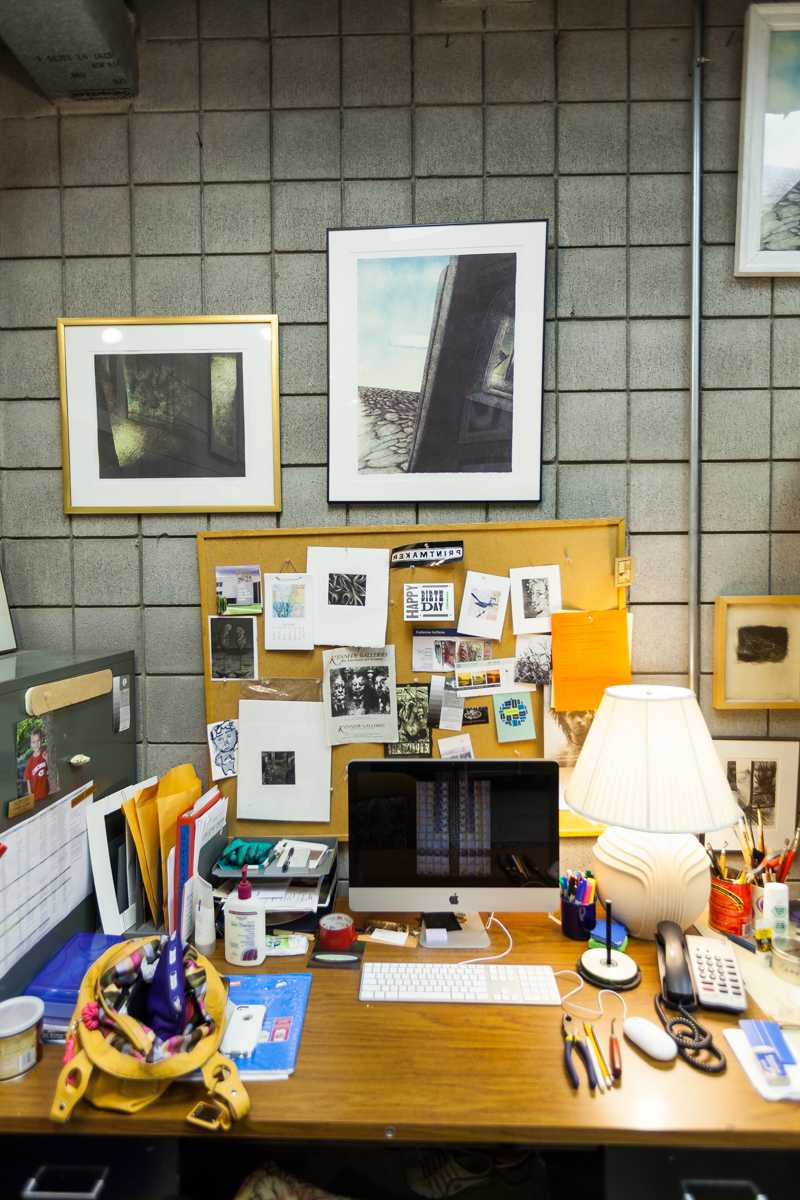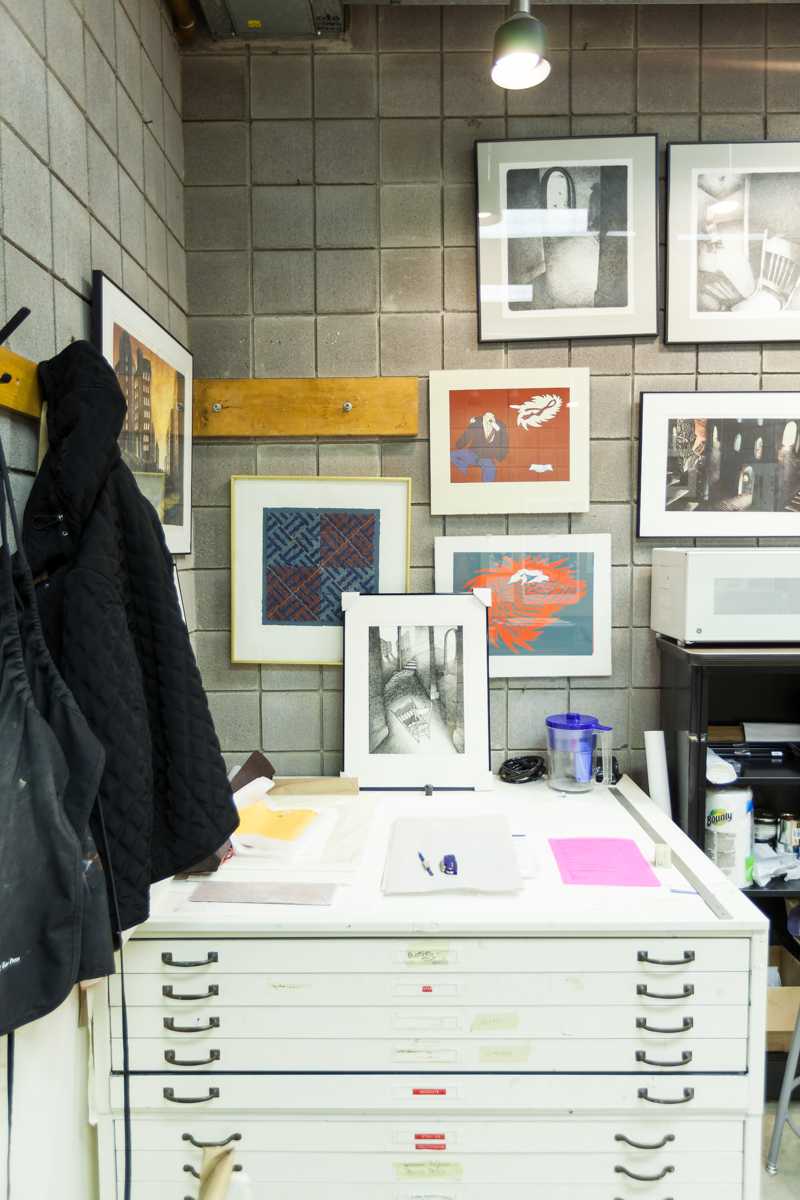 "Me!" Knarr exclaimed with a bright smile. "I'm the oldest thing in my office!"
As for changes to the office, Knarr would get rid of some of the supplies in the corner, but has come to accept that it is the new reality.
"The print room is one of the greatest rooms," Knarr said. "It has all of the windows and it overlooks [Loch Norse]."