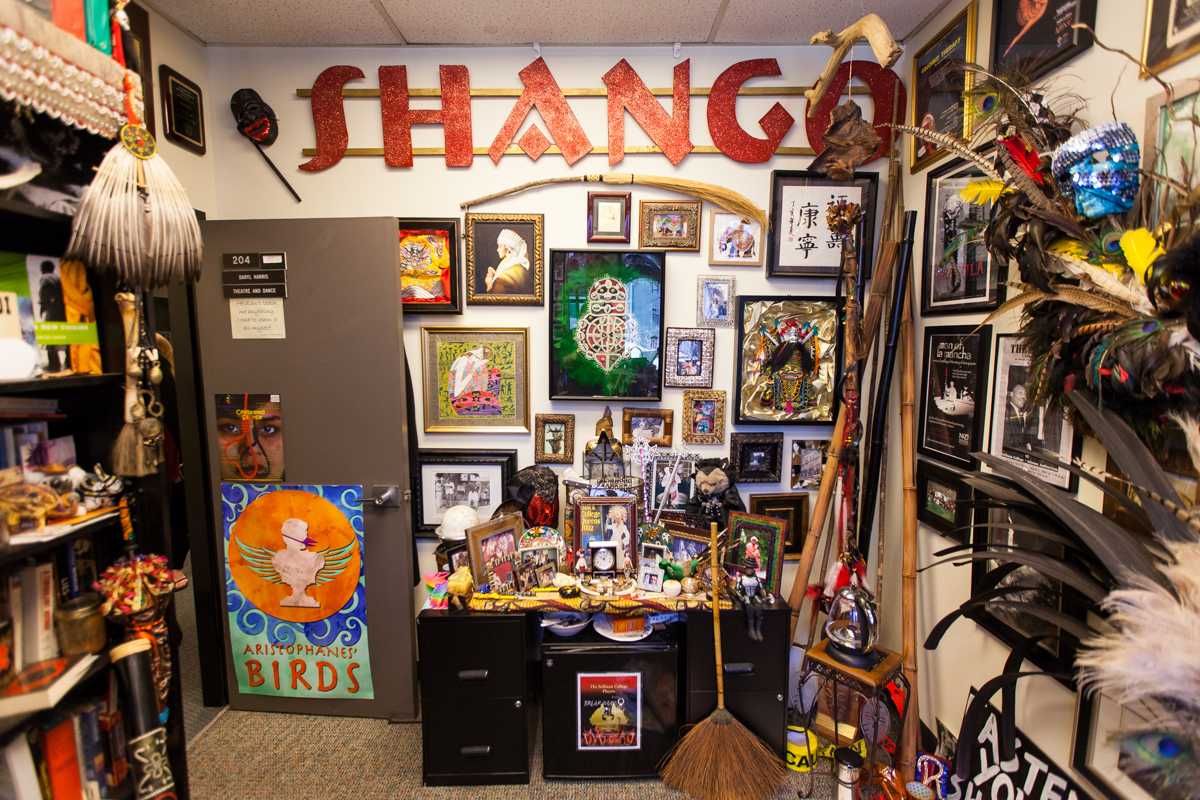 Weaving through the limited space as you try to see it all, it's more than any human eye can take in. With every glance you find something new that probably came from some far off corner of the world.
Daryl Harris', associate professor in the department of theatre and dance, office sits in the corner of Founders Hall in what seems like a treasure chest with bright colors everywhere, exotic masks, and picture frames hanging from the ceiling above his desk.
Few have ever seen the office, for he likes his privacy, but for an hour, he let The Northerner invade to get an exclusive look at the madness that is.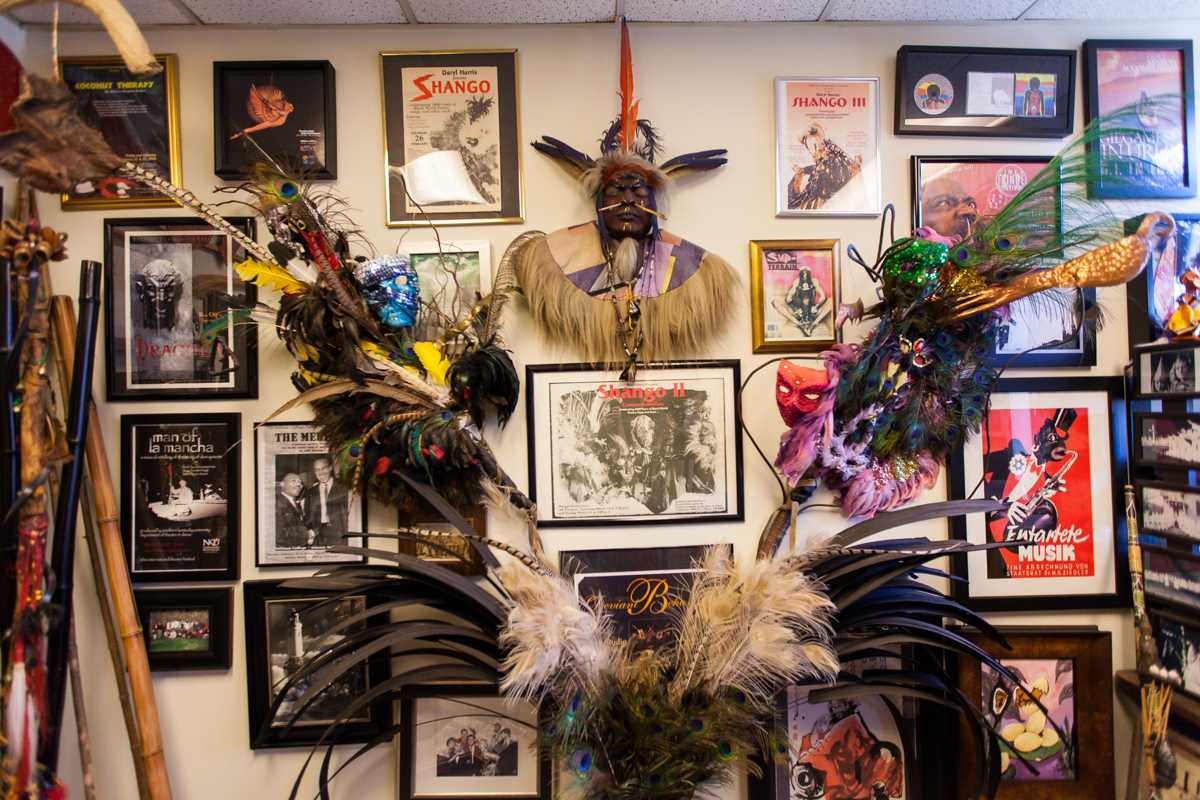 The colors that line the room all serve a purpose for Harris though.
"Mostly they're mementos or representations of either art projects, creative projects, or travel," Harris said. "Those are my passions, those are the things that feed me, those are things that I enjoy."
Travel is clearly a theme in Harris' life as he has traveled to Europe, Africa, Australia and Asia.
"I think that travel is the highest form of education, particularly if you're focused on being a human being and particularly for an artist being exposed to different cultures," Harris said. "I've been addicted to international travel all my life."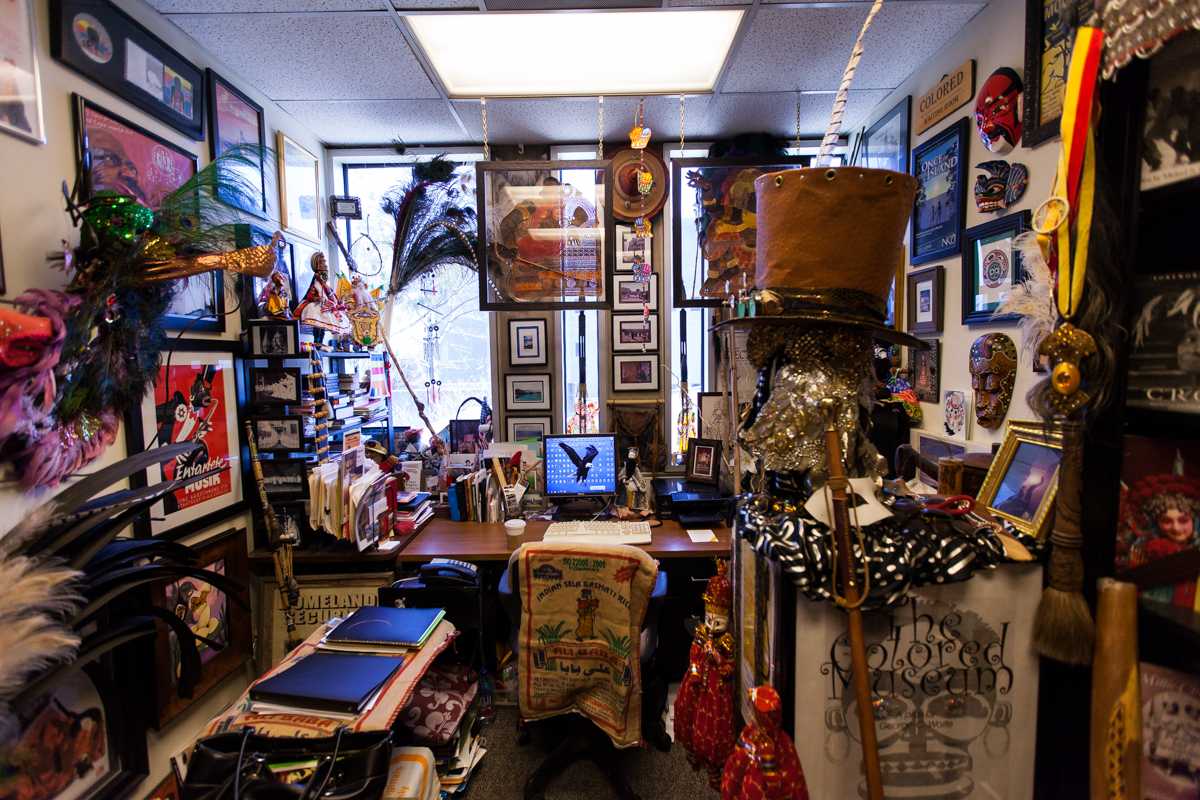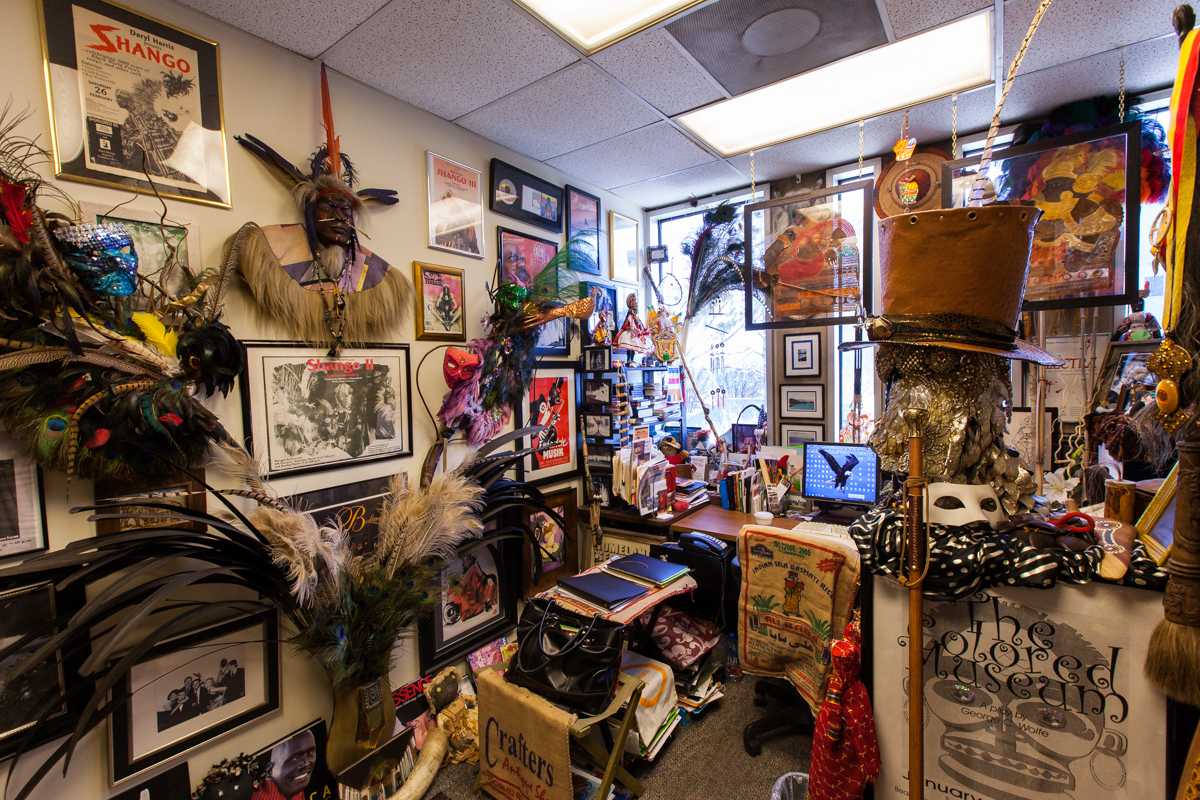 Having traveled to so many places, Victoria, British Columbia is the place that stands so strongly in Harris' heart.
"It's not necessarily the most exotic, but when I lived there it was my most prolific artistic period, there is an energy about it that feeds my soul," Harris said. "That's my favorite place, I would move there yesterday."
Harris said that of all things he would change about his office, he would love a bigger office, joking that he'd knock out walls for the space, that way he could travel more and keep even more in his office.