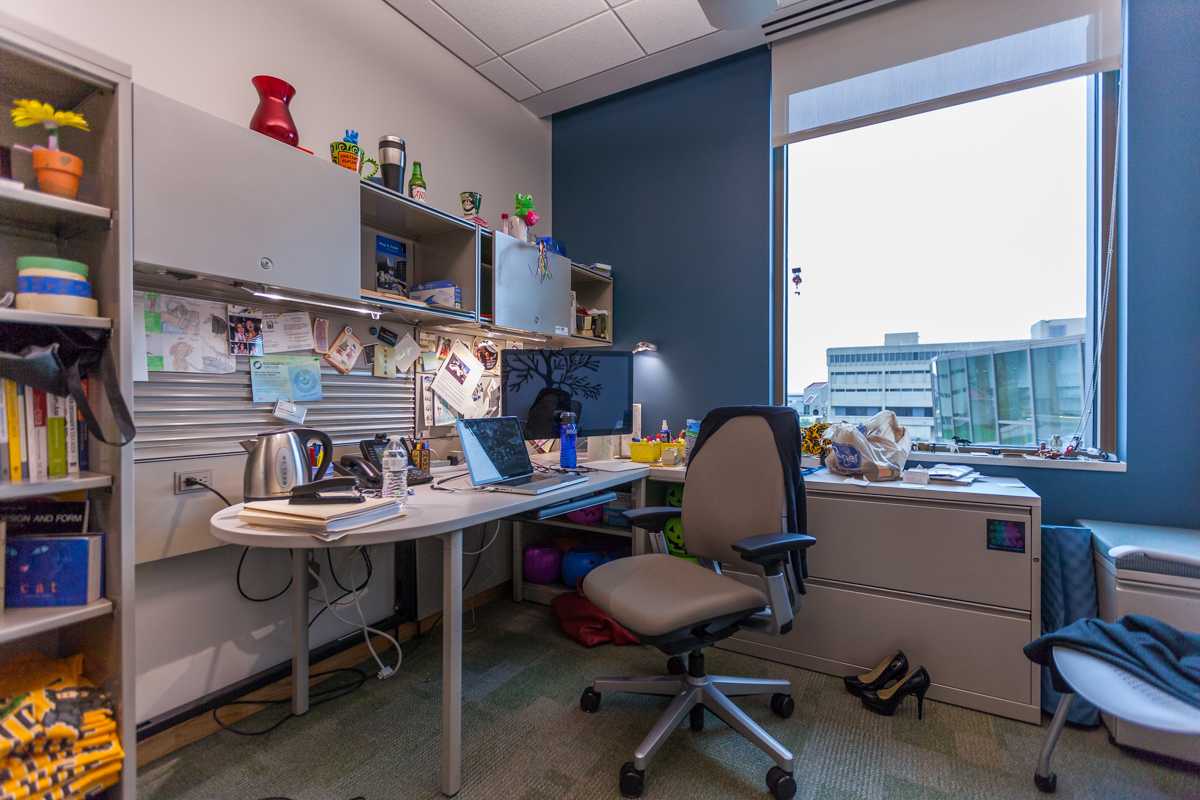 With small trinkets and toys stashed everywhere and color scattered about students come and go as if it were their own office.
However, it's not. It's Renee Human's, assistant professor of media informatics, office and it's located in Griffin Hall 463.
Falling into the office due to the lottery system that was used to assign offices when Griffin Hall first opened, Human says she now loves the office for its view of campus and her ability to spy on students below standing outside of the digitorium.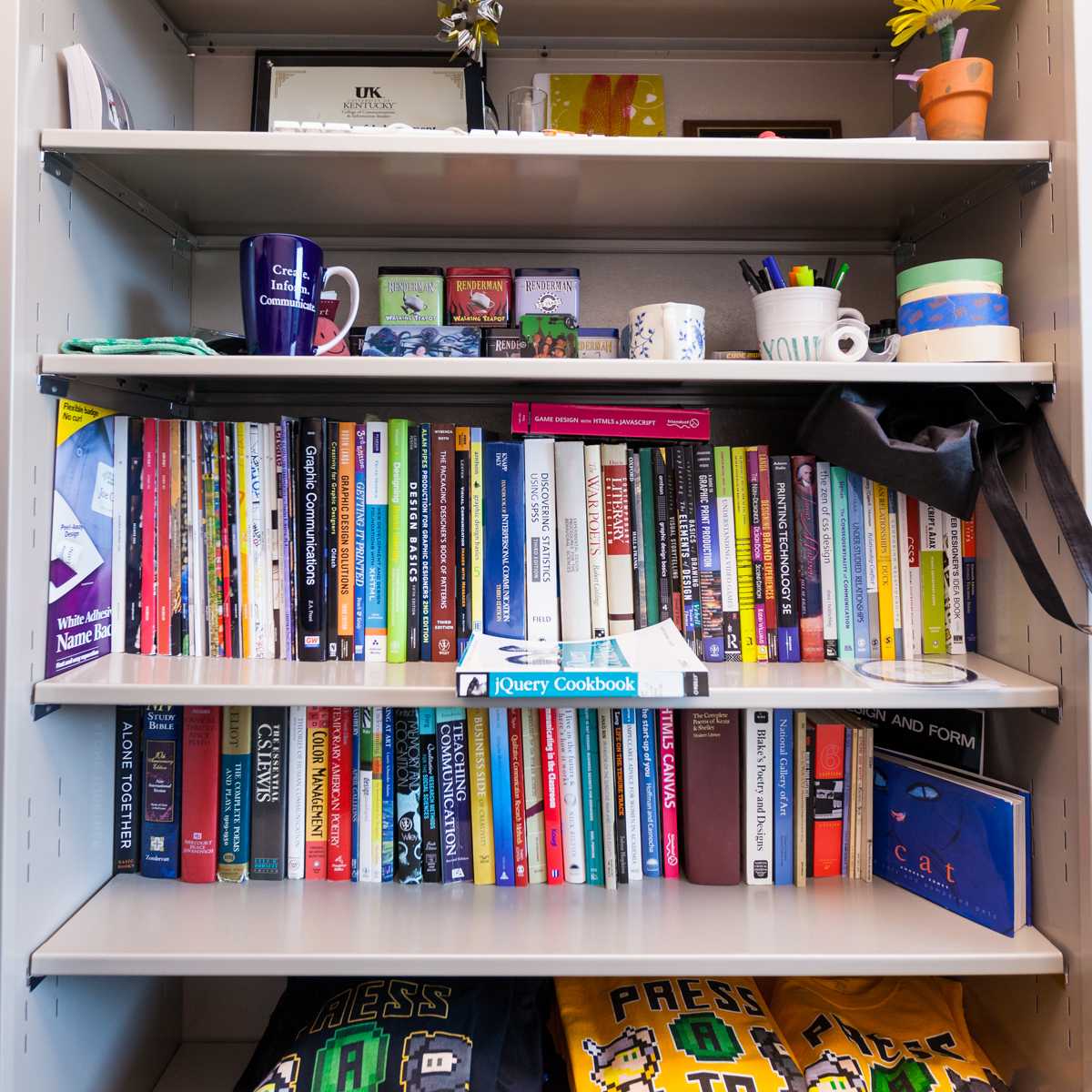 Recently redesigning her office, Human says that it was because she loves when students spend time in her office to work on things or just to talk, but she wanted to make it more inviting and open.
"My favorite thing about my office is that any given time if you come up here there's two or three students in here," Human said. "If you come up Tuesday, Thursday afternoon there will be ten students in here and we'll talk about everything from movies, but we'll also talk about stuff we do in class and it's really exciting to see that people are really passionate about the same things that I am."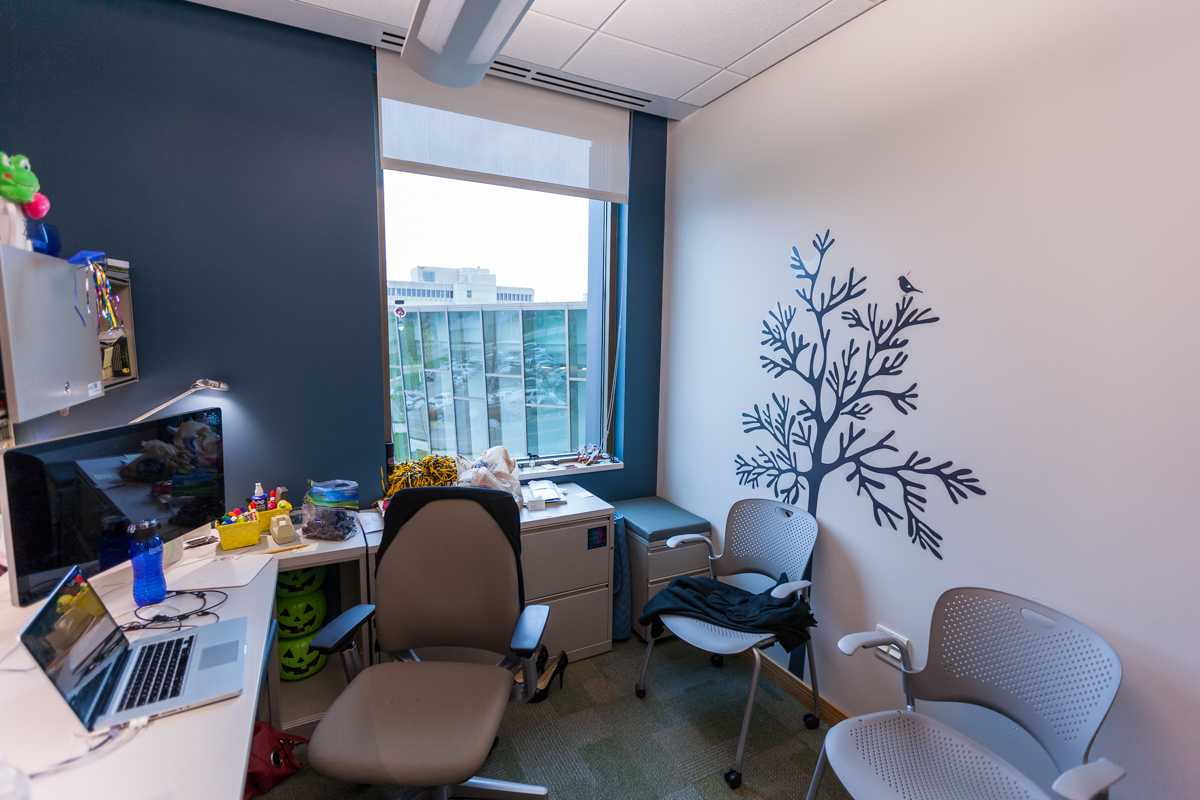 Hidden on her shelves are some of the most unique things in her office, 3D rendered windup teacup toys.
"Teapots were the first thing that were ever rendered in 3D and so if you go to this one conference people wait in line for hours and hours to get their free little teapot," Human said. "It's a collection I've been working on for the last seven or eight years."
Clearly a woman who doesn't shy away from jokes, hanging on the door of her office is a ticket that she received in California last summer for running a toll bridge.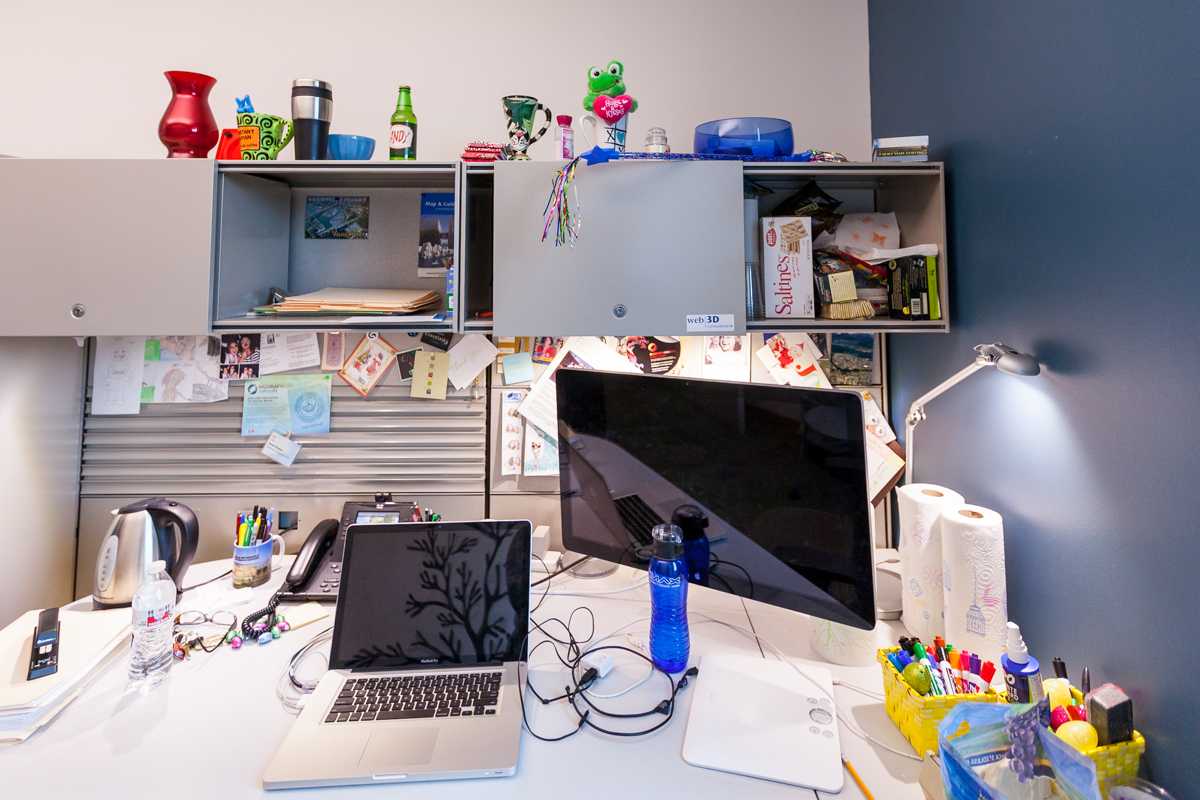 "My students make fun of me for driving so fast," Human laughed as she pointed to the picture of her car speeding through the tollbooth.
Human also keeps on her shelves things that students have given her throughout the years, which includes a unique Ale 8 bottle that reads "Andy," and in the ingredients list features his resume.
With knick-knacks lying all around in an array of color everywhere Human says she wishes more of her walls were dry erase walls, a feature unique to many of the walls in Griffin Hall.
"I wish this whole wall was a white board because we love to sketch and draw and storyboard and plan out projects so that would be the one thing that I would change," Human said. "But I found out the paint for that is like $180 a gallon so it's kind of not in the budget."